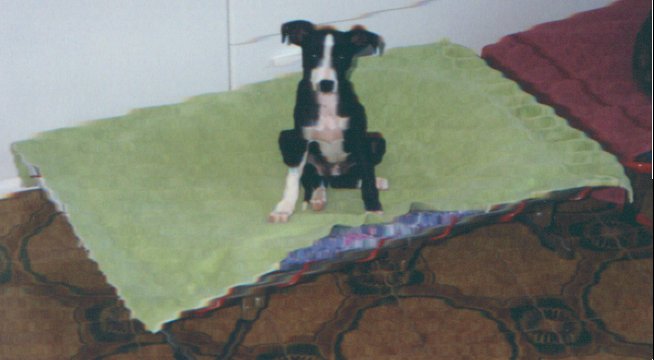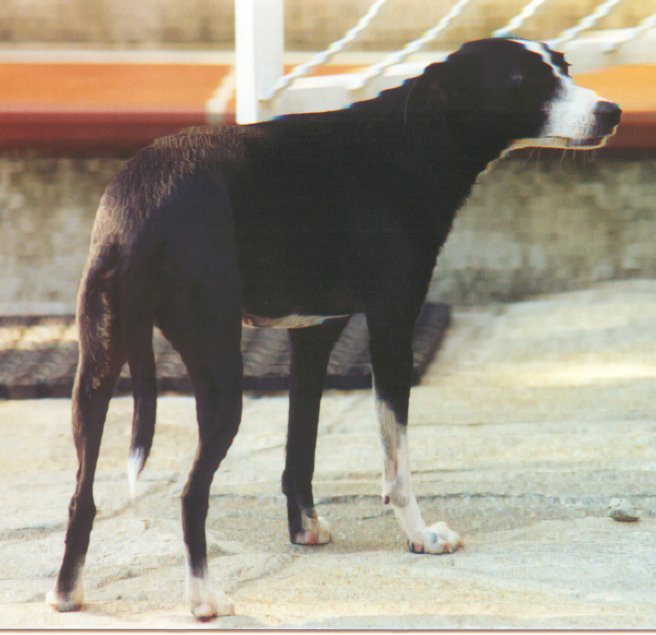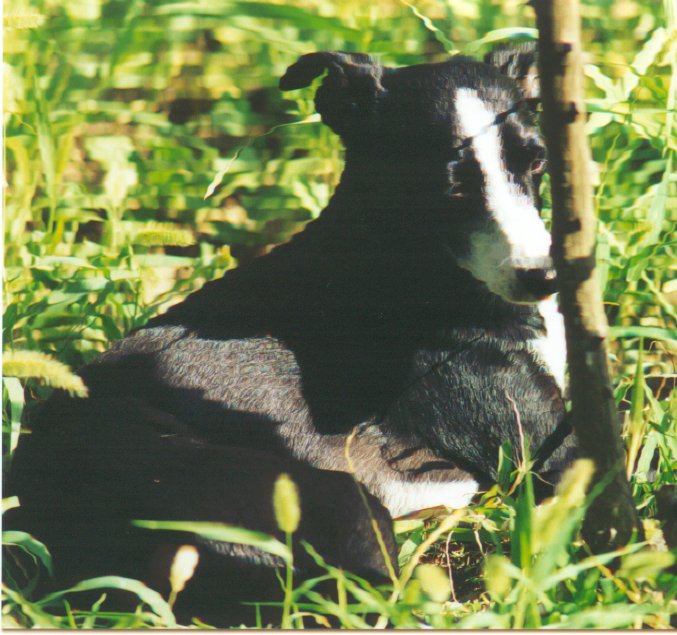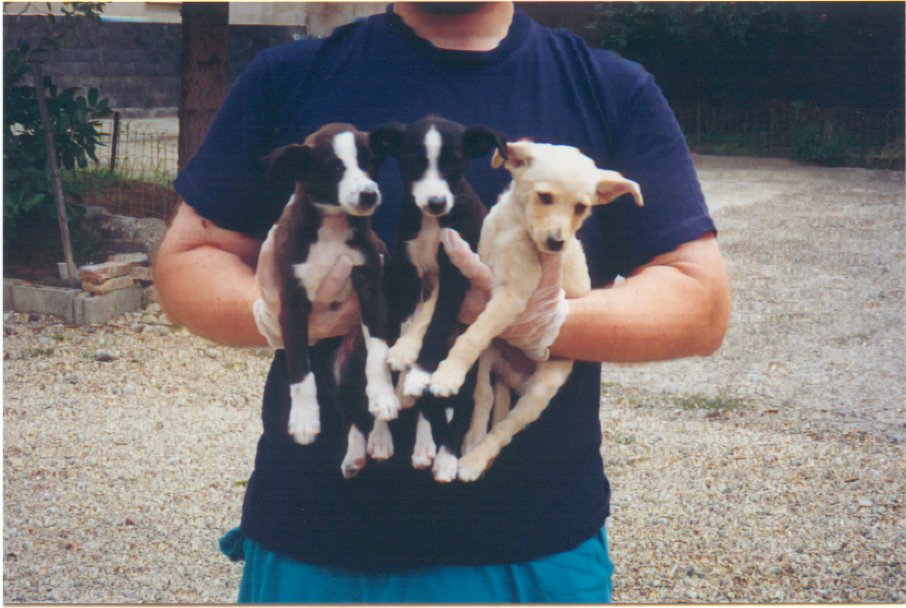 Ladies & Gentlemen, let me introduce myself: my name's Daphne, I'm 4 years old and most people take me for an Italian Greyhound… I guess I'm just the cutest mutt alive! I'm also known as "Queen of the Household", even though I'd rather be called "Empress" (Queen is too modest a title!). My start in life, though, was not so "aristocratic"… My mother was either abandoned or already a stray when she had four puppies, i.e. my three brothers & myself. When someone informed the local shelter that there was an adult dog wandering with four puppies, it was too late. In the meantime my mother and one of my brothers had vanished into thin air! Later on, my missing brother showed up on a nearby farm, but my mother was never seen again (sigh!). My two brothers and I were taken to the shelter, not the ideal place for such young puppies! That's why Carla & Gianluca (Lea & Camilla's "parents") volunteered to foster us. How nice of them! After ten days, my brothers, Theo & Yury, found their forever homes and so did I! I stayed with Carla and Gianluca!… I quickly became my Mom's best sweetheart… I'm just the apple of her eye! I suppose I've trained her very well and now I have her wrapped around my little paw… I've also grown into a cosmopolitan little mutt: I spend part of the year in northwestern Italy (the wine country near Asti and Alessandria, in Piedmont) and part of the year in Paris (France, not Texas!). Weighing 8 pounds has its advantages, Mom & Dad take me everywhere (even though my favourite pastime is napping at home, preferably in Mom's lap…). I wish all my fellow doggies a family like mine: it's really the tops! Lots of love from Daphne

"Not the least hard thing to bear when they go from us, these quiet friends, is that they carry away with them so many years of our own lives" (John Galsworthy)

On May 1st, 2013, Daphne carried away with her nearly 17 years of our lives and left us with a huge, aching void in our hearts. We do find some solace, however, in knowing that she was pampered and adored, her days filled with good food, soft pillows, cuddles, walks...

Sleep well, little darling!